Logo Design
designed for business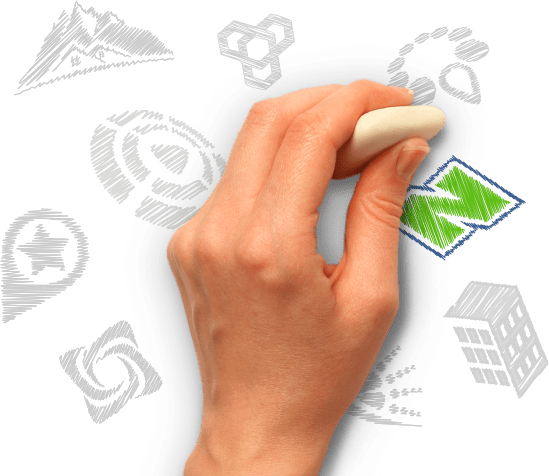 We make you look good
Crazy Domains professional logo designers will create a unique logo to reflect your brand, style and image.
Logo

Copyright

Professional

Logo Designers
Design

Reviews & Changes

Designed and Ready in

48 Hours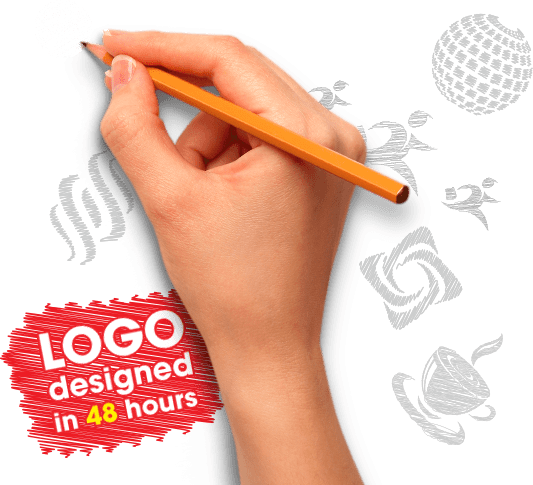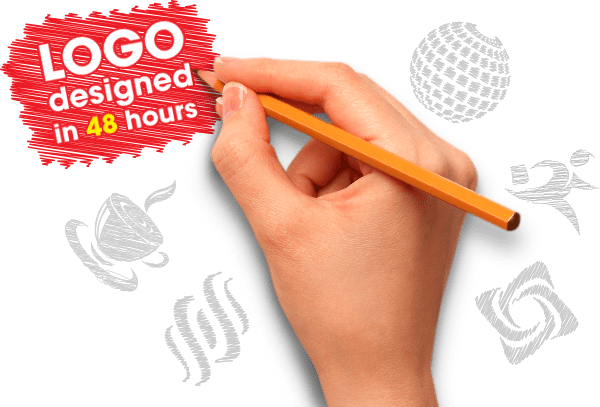 All file formats ready for
Order Now
All Files

Web, Print, Fax, TV
Logo Plus
Popular for business & startups
Order Now
All Files

Web, Print, Fax, TV
Logo Pro
Best for the perfectionist
Order Now
All Files

Web, Print, Fax, TV
Start a project
Answer a few simple questions to launch your project
Get designs
See what designers around the world created for you
Give feedback
Review designs and ask for changes and revisions
Review & approve
Review and approve files and download your new logo!
What our Customers are Saying
Logo Design
Get a logo that is perfect for your brand and designed by professional logo designers. Get designs in just 48 hours, review and ask for revisions.
Rated
4.8
/5 based on
3
customer reviews
Your design team created the perfect personalised logo to suit my needs. I would recommend anyone looking to gain an edge over their competitors to allow crazy domains to capture their vision through their logo design.

Very happy with your website services such that we chose to try your logo design service after using another company previously. We were extremely happy with the entire process, outcome and price. Brilliant customer service.

Their team gave me a range of different logo options to choose from and once I settled on an option they were very good in designing a simple webpage that encompassed the look and colour scheme of the logo. Been with them for 5 years now and the service is still great!
Your Questions, Our Answers
Why you need a unique logo design
Investing in a logo design that's tailored to your brand is one of the best things you can do for your business. When you design a logo, you do more than just create a face for your company. You establish your corporate identity, showing the world that you are an official establishment that is worthy of consumer attention and trust. When you design your own logo, you are also placing your unique mark in the industry, setting yourself apart from the rest of the pack.
What can a logo do for your business?
It promotes you
Logo designs are typically stamped on items that a company produces and uses, such as letterheads, business cards, and marketing collateral. This is an effective way to promote your products and get your own brand recognised. If people see your symbol often,the chances are they will think of you first the next time they want to purchase a product or use a service.
It attracts new customers
Consumers see lots of logos every day, and they can immediately recognise a good image when they see one. With a remarkable custom logo design, you can attract the attention of potential clients and persuade them to choose you over your competition. A great image will also help you retain your current customers. People are typically loyal to brands who offer not only great products and quality service, but also unique and attractive logos.
It delivers your message
The beauty of a custom symbol is that you can use it to convey your company's mission or values. It's an effective tool to tell people about the way you do business and your plans to make consumers' lives better. A well-thought-out image can also communicate the qualities that make you different from all your competitors in London, Birmingham, Cardiff, Brighton, and other parts of the UK.
It makes you memorable
A creative, clever, and cool image made by a professional designer will capture the attention of your target customers. It will make them curious and encourage them to learn more about your business, maybe even buy a product or try your service. Above all, a custom emblem will leave a lasting impression on consumers, which is crucial to your financial success.
It shows stability and credibility
When you invest in a professional logo design, it shows that you are driven to build your corporate identity and are committed to achieving your goals. Consumers will see you as a more stable and trustworthy business. The more credible you seem to customers, the more likely they are to buy from you.
What are the different kinds of business logo design?
Iconic
This variety uses elements of basic visual imagery to represent a product or brand. Companies take advantage of distinctive shapes, symbols, and icons to make their emblem stand out from the rest. Business logo designs that fall under this category include Apple, Microsoft, Twitter, Nike, and Volkswagen.
Wordmark
Otherwise known as logotype, this type uses details of typography to convey the message or essence of a business. It offers a simple and classic look, which is why it is favoured by many successful companies today. Designer logos such as Dior, Gucci, Chanel, and Louis Vuitton use this type. Of course, this variety is not limited to fashion or clothing brands. You can also see in in the symbols of British establishments like the BBC, Cadbury, Marks & Spencer, and Harrods.
Combination Mark
As the name implies, this type uses a mix of text and symbolic elements in the design of the logo. Although this layout provides more leeway for customisation, its format can also be quite complex so more thought is put into the concept. Logo designs from the UK that fall under this type include Boots, HSBC, Tesco, and BT. International brands such as Maker Studios, Gatorade, and Burger King also use this type.
Hire a professional designer
First things first. You need to hire a professional to help you navigate the ins and outs of how to design a logo.
Experts will turn all your ideas into one creative, unique, and cohesive concept. They are also trained in handling complex logo design software and programs like Adobe Photoshop, so you don't have to worry about operating one.
Here at Crazy Domains, we have a team of experienced and skilled logo designers who can help you create the right image for your brand. They will work with you every step of the way to make sure you are completely satisfied with the final result.
Know your message
When designing a logo, it's important to think about the kind of message you want to communicate to your target customers.
What do you want clients to think of when they see your emblem? What image would perfectly convey your corporate identity and mission? What colours represent your brand? Answering these questions will help you and your logo designer make the right decisions.
Identify your target market
Find out what kind of graphic symbols, fonts, icons, and colours appeal most to your target consumers. Then, determine which type and layout best fits your own marketing goals as well as the preferences of your target audience in the United Kingdom.
Aim for versatility
Some of the best designs are those that can be altered to fit different media formats and platforms. After all, you will not just be using your logo design online, but also for offline promotions.
With the help of different software, your designer or illustrator will come up with various layouts that will be both stunning and versatile. They will also make sure your images are one of a kind and are not just taken from Clip Art or other photo generators.
Know your company logo design budget
Determine the amount of money you are willing to spend. Creating a company logo design may cost a lot, depending on the complexity of your own design. Also, prices may become cheap or expensive depending on the software used during the creating process.
Here at Crazy Domains, we offer several affordable packages that will suit a wide range of budgets. Our goal is to make sure you get a quick and high quality service, no matter your financial circumstances.
What can you do with your logo?
Have it printed on your products
As the main symbol of your brand, this important image should be stamped on all your products. This will not only make your marketing more consistent, but also ensure that consumers recognize and remember your agency or establishment.
Display it on your website
Your website is serves as your online headquarters, so it's also crucial that your emblem is also displayed there. This will help make your site look more official and will improve your overall credibility on the World Wide Web.
Use it for all your social media profiles
These days, people use social media apps to connect not only with people they know, but also with businesses they love. Incorporating your corporate image or symbol on all your social media profiles and posts will significantly strengthen your online branding.
Incorporate it in other offline promotions
Aside from using custom logos on your site or blog, make sure you also print it on all your offline marketing collateral. These include your posters, brochures, flyers, staff IDs and uniforms, and corporate letterheads. You can also use it on marketing merchandise such as mugs, t-shirts, pens, umbrellas, bags, notebooks, and jackets.