Website Builder
drag 'n' drop to build
Build your site in
3 easy
steps!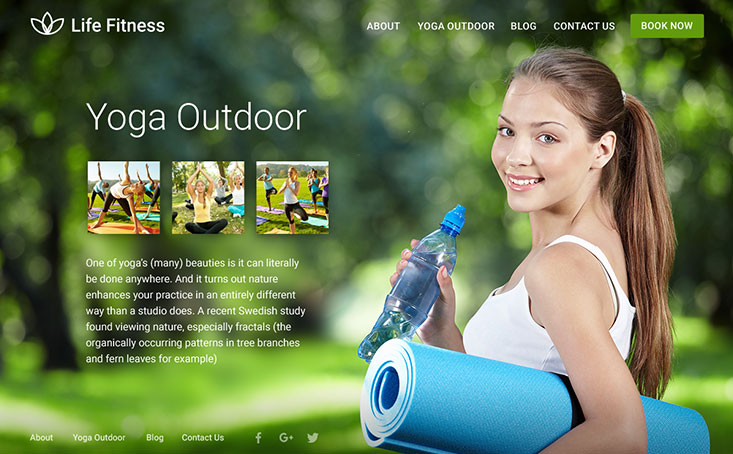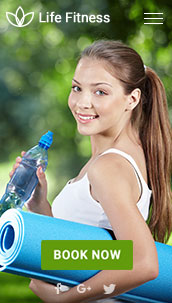 Choose Site

100+ designs

1

Edit Site

drag 'n' drop

2

Publish Site

to your domain

3
Choose from 100s of site templates
Professional website templates, ready to be customised to suit your business.
Drag 'n' drop simple Site Editor
No experience needed, start building like a pro! Customise everything.
Your questions, our answers
Mistakes to avoid when using a website builder
Cluttering the homepage
Using a website builder can be really fun and exciting. After all, it gives you the ability to explore many different layouts and get really creative. But make sure that when you use a free website builder, you don't end up cluttering the homepage.
Having too many images and graphics on the homepage can be distracting and confusing. It is better to keep things simple. When you build your site, opt for a clean and modern design that uses a good amount of white space. As for your content, get right to the point and tell people who you are and what you offer. This will improve your credibility and show customers that you are worthy of their trust.
Having poor navigation
Another common mistake beginners make when using website builders is having poor or inconsistent navigation. This happens when links are difficult to find and page buttons are not readily visible. This can make the online browsing experience frustrating and time-consuming for visitors.
Use your builder tool to create site navigation that is consistent, intuitive, and easy to use. Organise it with logic and common sense in mind. Make sure that visitors will be able to find the information they want in just a few simple clicks. Also, ensure that all the pages of your site are easily accessible.
Not organising content
Content attracts people to your site, but how you display it determines whether or not they will stay and purchase a product or service. Online users typically just scan through the articles on the webpage and pick out some interesting points. If they see just one big block of text on the page or if the content is confusing, they are likely to leave and look for different site.
Prevent this by organising your content properly when you're using an online website builder. Use headings and sub-headings to break up the text and make it more readable. Also, use relevant keywords and page titles. Moreover, make sure your content is accurate and updated.
Falling to add Call to Action
Call-to-action buttons or links are crucial to the overall success of a webpage because they are what encourages visitors to convert to paying customers. Unfortunately, some people forget about theses links when they're creating a page using a professional website builder. This ultimately results to very low online sales.
Avoid this blunder by adding a call-to-action button or link to most, if not all, pages on the site. Also, make sure the links are clear and as straightforward as possible.
Not linking to social media sites
Most templates of top website builders in the UK come with icons for different social media apps and platforms. However, people often forget to add live links to these icons, rendering them useless. When this happens, you're losing the opportunity to connect with your target consumer base in a more organic level. This can negatively affect the overall performance of your company.
Before you close the site builder and launch the page, make sure live links are added to the social media icons on your site. In the same way, your Facebook, Google+, Instagram business profiles should also be linked to your website. This way, you can make the most of the traffic you generate.
Failing to test the site
Sometimes people get too excited about their completed websites that they launch it without even testing. Only later do they realise that their site has a number of errors. It may have some broken links, spelling mistakes, and alignment issues. Also, it might not be compatible with some browsers.
Make sure you give your site a thorough once-over once you are finished using the business website builder. Review the content and check for any spelling and grammar errors. Test it in different browsers to make sure the layout appears consistent. And make sure you have a nice design that appeals to your target audience.
How to effectively use a drag and drop website builder?
Create a plan
Before you begin using a drag and drop website builder, you need to have a concrete plan for your site. This should include a list of your goals for the site, preferred colour scheme, and layout preferences. Starting with a plan will help guide you during the design process and help you produce web pages that meet your online branding expectations.
Know what template fits you
The best UK website builders typically offer a wide variety of free templates that customers can choose from. Make sure you choose the design and layout that not only fits your brand, but also matches the goals you have for the site. This way, you won't have a hard time operating the builder software to personalise the site and make it relevant to your business.
Consider your target market
Make sure you take your customers into account as you go through the design process. Look at each page you've assembled with the simple website builder and put yourself in their shoes. What would they think when they see the webpage? Would they like the design? Will the photos appeal to them? Will they be motivated to read the content? Will it be easy for them to find their way around the site?
Answering these questions will help you come up with solutions on how to use the builder to create a site that's attractive, relevant, and user-friendly.
How to choose best website builder for your needs?
Consider customisation preferences
Start your search for the best website builder by identifying what kind of customisation features you want to use. This will usually depend on the layout or design you want for your website. If you want a more complex design with more images and more intuitive navigation, choose a builder that provides more customisation features and plug-ins. If not, then basic features and settings will do.
Know your budget
Next, you need to determine your budget. How much money are you prepared to invest in this process? Prices of the best site builders can vary depending on the templates and integrated features they have. The added plug-ins will also affect the rate. For instance, if you add advanced e-commerce features, you might have to pay an extra premium.
But here at Crazy Domains, you don't have to worry extra charges when it comes to web hosting services. We offer that for free with our website builder UK packages. You will also be able to take advantage of our 24/7 customer support services.
Check usability and compatibility
The best free website builder allows you to test its main features before you actually purchase a package. During the testing, make sure you determine the usability of the builder tool. Any user, especially novices, should be able to use it efficiently. You should be able to find the professional features and plug-ins you want without any fuss. Also, there should be no need for any complicated HTML codes.
As for compatibility, try to find out if the template allows you to integrate e-commerce features as well as social media and marketing platforms for free. This is important if you are planning to link your site to any existing tools you have.
Look at their customer support services
Just because you are using an easy website builder, doesn't mean you won't encounter any issues or have any queries regarding the builder along the way. It's important to choose a builder that offers quality customer support, preferably one that provides a dedicated service representative for each account. This way, you are sure that an expert web developer or designer will be there to help you any time you need assistance.
What kinds of sites you can make with a WordPress website builder?
Blog
One of the most common types of sites you can create with a WordPress website builder is a blog. These sites are what made WordPress popular. You can personalise your blog as much as you want, choosing layouts, colours, and features that reflect your unique personality.
Business website
You can also use WordPress site builders to set up a professional-looking business website to can showcase everything that is unique about your brand or store. You can also provide information on your products, services, and past projects. Moreover, you can use the webpage to update your clients on the latest happenings in your organisation.
E-commerce sites
With the help of an e-commerce website builder UK, you can create web pages that allow you to buy and sell products on the internet. This type of site builder provides plug-ins, themes, and other special features that give you the ability to add a shopping cart, manage your emails and inventory, and accept payments online.